Welcome to Maui Regenerative Medicine
Heal Faster, Play Sooner, Be Younger
Prolotherapy, PRP, Stem Cell Prolotherapy and Male Hormone Evaluation and Treatment. Treatments deliver growth factors and stem cells directly to areas of injury eliminating pain and regenerating joints, ligaments, tendons and damaged cartilage. Accurate and specific laboratory analysis and treatment for proper male hormone regulation. Pioneering regenerative injection methods for over 15 years for the active people on Maui.
PRP-Platelet Rich Plasma

PRP is concentrated regenerative proteins which create and initiate connective tissue healing, bone regeneration and repair, promote development of new blood vessels and stimulate wound healing. Used for chronic injuries greater than three months old.

Prolotherapy

Prolotherapy uses a "proliferant" mix of injectable solutions to enhance the rapid repair of damaged tissue. A local anesthetic and dextrose is a common prolotherapy solution-known as dextrose prolotherapy.

Stem Cell Prolotherapy

Treatment for advanced arthritis and pain syndromes of shoulders, knees, hips and spine.

Bio Identical Hormone Replacement

BIHT uses plant based analogues of the same hormone that is present naturally in humans. BIHT has been used in the US for over 30 years and has a very remarkable safety profile. We currently specialize in male hormone insufficiencies.

Skin Regeneration - Medical Facials

Treatments Provide a Natural Facial Rejuvenation.

IV Nutrients

IV nutrients have long been a way to create a saturation of nutrients that are not found in the diet or are not absorbing sufficiently. Specific formulations are used to address a range of deficiency and insufficiency related conditions.
Are You a
New

Client?

Click on this link below to help you get started and download required forms.
Understanding Regenerative Medicine
Regenerative medical advances make it possible to HEAL FASTER, PLAY SOONER AND BE YOUNGER...
Age Management

Bio Identical Hormone Regulation: Using the most advanced laboratory evaluation and treatments: pharmaceutical and nutritional for male hormone regulation.

Pain Management

PRP-Platelet Rich Plasma,Prolotherapy and Stem Cell Prolotherapy-All methods to greatly enhance your own regenerative and rebuilding capacity to repair injuries of the spine,joints,tendons and ligaments.

Additional Services

Acupuncture,Spinal Manipulation, and Functional Laboratory Analysis-To ensure we understand the cause behind the symptoms.
Our Latest Blog Posts
Make sure you subscribe to our newsletter to stay up to date on advances on regenerative medicine. Here are some of our latest posts...
Get Free Email Updates
Stay up to date on the latest regenerative medicine advances plus important information for our clients.
About Kevin Davison, ND, L.Ac.
Dr. Kevin Davison's passion is to help people recover from soft tissue injuries that impede them from getting back to active lifestyle. He was the first in the State of Hawaii and Maui to offer platelet rich plasma and prolotherapy nearly two decades ago. He is recognized as an expert in RIT therapies (regenerative injection techniques).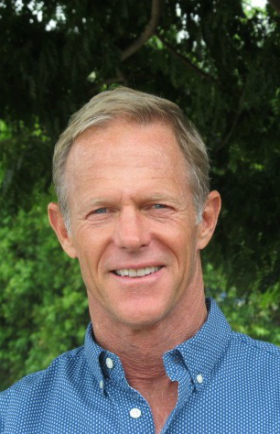 Prolotherapy and PRP

Has taught both Prolotherapy and PRP therapy in Asia, North America and Hawaii.

Regenerative Injection Techniques

He is recognized as an expert in RIT therapies (regenerative injection techniques).

Experienced

Since 2001 treated thousands of patients using prolotherapy and regenerative injection techniques.
26+ Years Experience
Dr Davison has practiced in Maui Hawaii for over 26 years and takes care of the many professional surfers, windsurfers, paddle boarders, and watermen/women who live and play there.
Dr Davison believes that all of us can be active into our later years if we follow some of the regenerative methods found in both traditional medical systems, Integrated Qi Gong/ Corecentric movement therapies and modern regenerative medical techniques. He is an active waterman and adventure travel enthusiast. He has written and lectured for the Wilderness Medical Society and has been an onsite doctor for surf resorts, and surf travel charter boats.
Read more...